Watching Guide
Step One:
Register an account and log in.
Step Two:
Sure Flash Player installed
Step Three:
Click "Play Now" to watch your favorite film.
Acquisition of MG:
Send invitation code to your contacts on instant messengers or via email address. You will get 2MG for every registration.
Guide
Upgrade Guide
1. Entering "Account" page, you will see that your current Member Type is Gold, then click on "Upgrade Member Type" button to continue.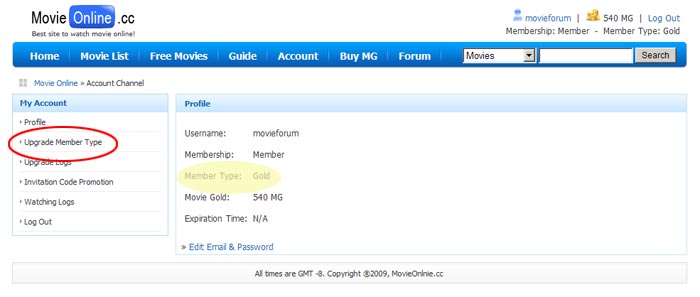 2. Be sure you have sufficient MG for which type of unlimited viewing service you choose.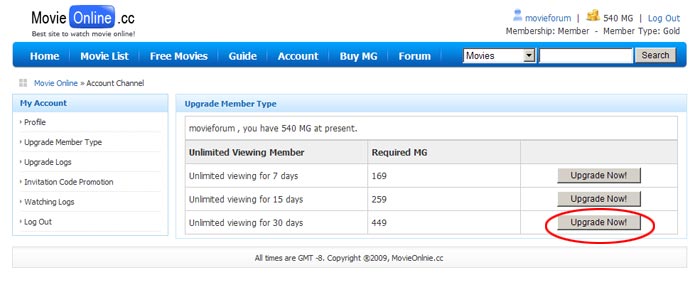 3. Click on "Confirm" button to complete upgrade.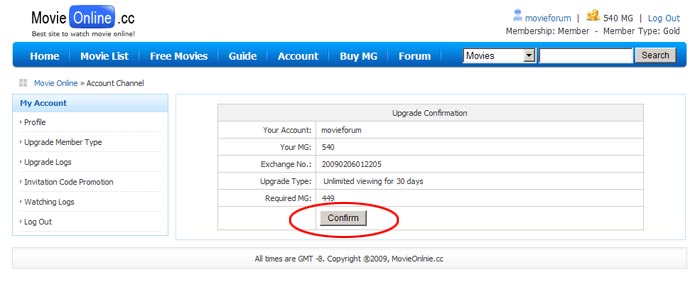 4. A gratulatory message will pop up if the upgrade completed successfully.


A unsuccessful message will pop up if MG left on your account is insufficient for the upgrade.


5. After the upgrade is completed, your Member Type will be shown as "Time" that indicates you can watch any movie on MovieOnline.cc as many as you can until expiration time.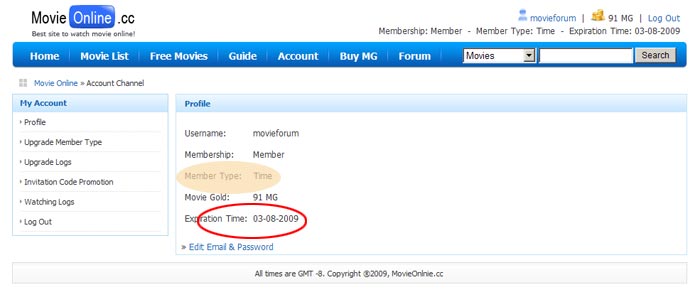 6. "Upgrade Logs" provides you the details on every upgrade you made.